Pinnacle Ballroom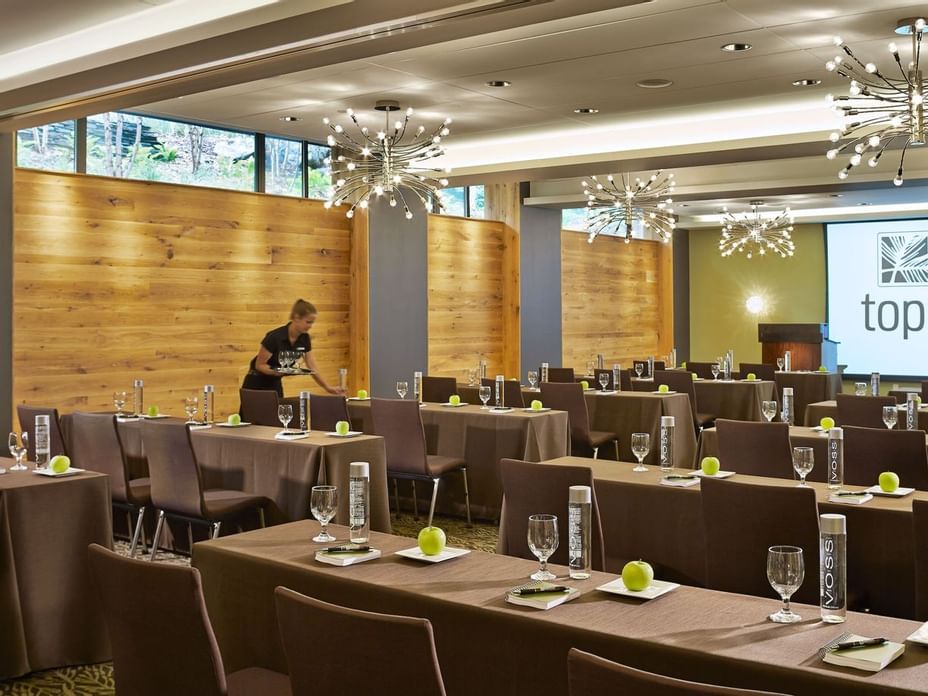 Our largest indoor space, the Pinnacle Room is spacious and private – set apart from the other banquet rooms. Featuring modern lighting juxtaposed by rustic wooden wall details, let your imagination run wild to transform this fabulous space into the wedding you have been dreaming of.
_____________________

2200 square feet / seats 120 guests for dinner and dancing, 250 for a standing reception or party.