ELEVATE THE OCCASION
We Turn The Ordinary Into The Extraordinary
PRIVATE GATHERINGS AT TOPNOTCH
Meetings & Groups in Stowe
There's something about being at Topnotch that elevates the occasion – whether it's a meeting, conference, corporate retreat, family affair, bridal shower or wedding. Our blissful location in the Vermont countryside lends a particularly delightful feeling to any event. The glorious sunsets, the first dusting of snow on the trees, the gorgeous fall colors that make a work of art out of each and every day in Stowe, Vermont. Here, at one of the most scenic meeting and special event venues in Vermont, we turn the ordinary into extraordinary by creating unique, memorable events fashioned with your tastes and desires in mind – taking care to ensure each attendee is attended to. So you can concentrate on the tasks at hand, or sit back and enjoy this special time. Let us do the work. It's our pleasure.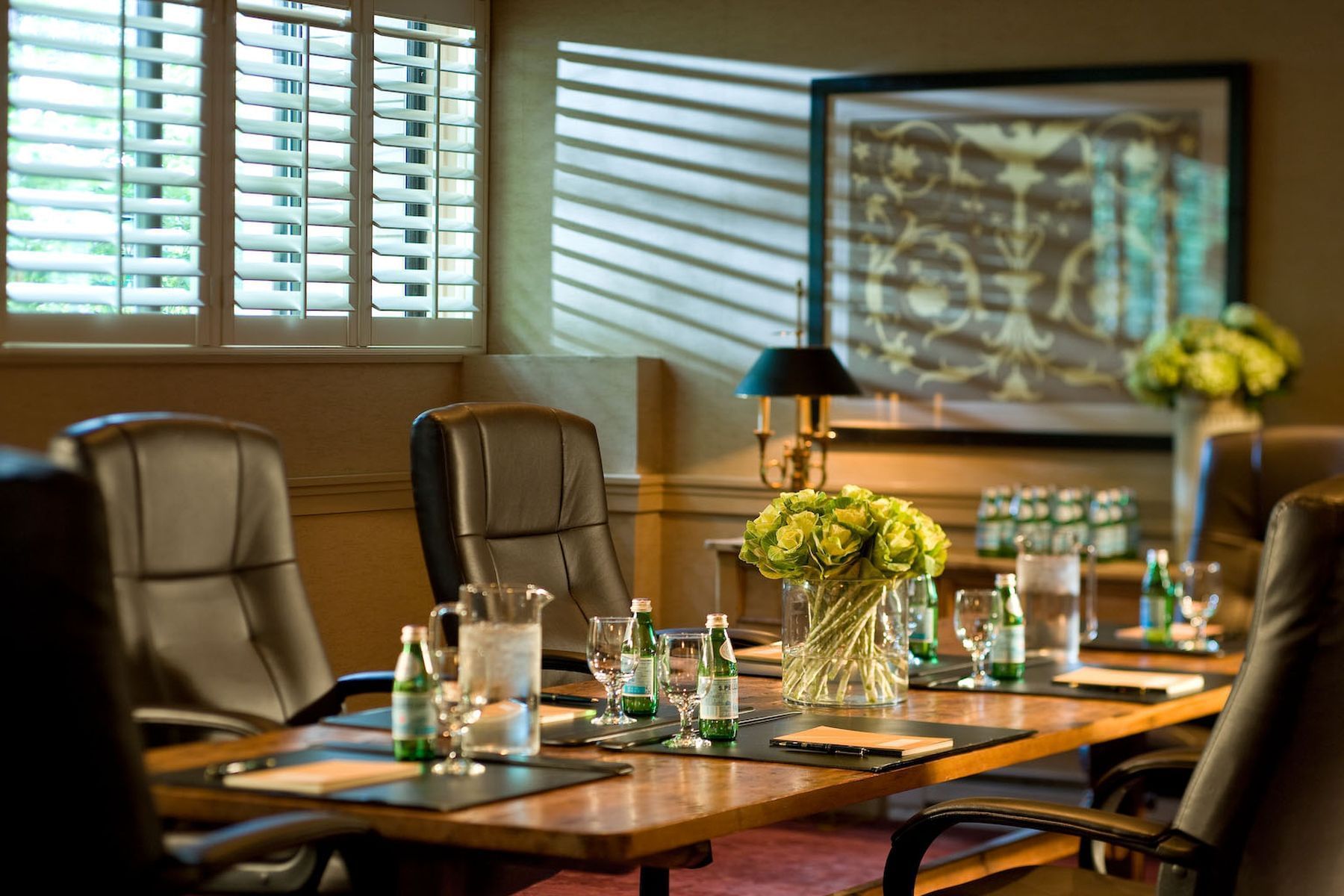 Meetings
From an executive retreat for 10 to a conference or sales meeting for 200, Topnotch Resort has meeting venues to perfectly fit your needs for a Vermont meeting. Our impressive 18,000 square feet of indoor and outdoor meeting and event space is fully renovated to offer a contemporary appeal and a full complement of modern, built-in AV equipment. Outdoor spaces abound – and offer scenic places to gather or play, ideal for dining, team building or relaxation in the beauty of the Vermont countryside. 
Catering
Fresh, imaginative cuisine surprises and delights guests and turns any event into something remarkable. Our executive chef is renowned for delicious, innovative menu options, inspired by locally grown ingredients and Vermont's culinary artisans. 
Group Activities
When the meeting adjourns – for just a few hours or the rest of the day – the bonding experience doesn't have to. At our doorstep, Stowe, Vermont is a playground for group adventure, and here at Topnotch, we offer a stunning variety of activities to help you meet your group-gathering objectives.
We'll be happy to arrange any of these group activities – and more!
•    Group tennis clinic
•    Staff spa day
•    Downhill and cross-country skiing
•    Canoeing & Kayaking
•    Paddleboarding
•    Golfing
•    Fly-fishing
•    Sleigh-rides
•    Hiking
•    Biking
•    Ropes courses
•    History tours
•    Gallery & museum visits
•    Sightseeing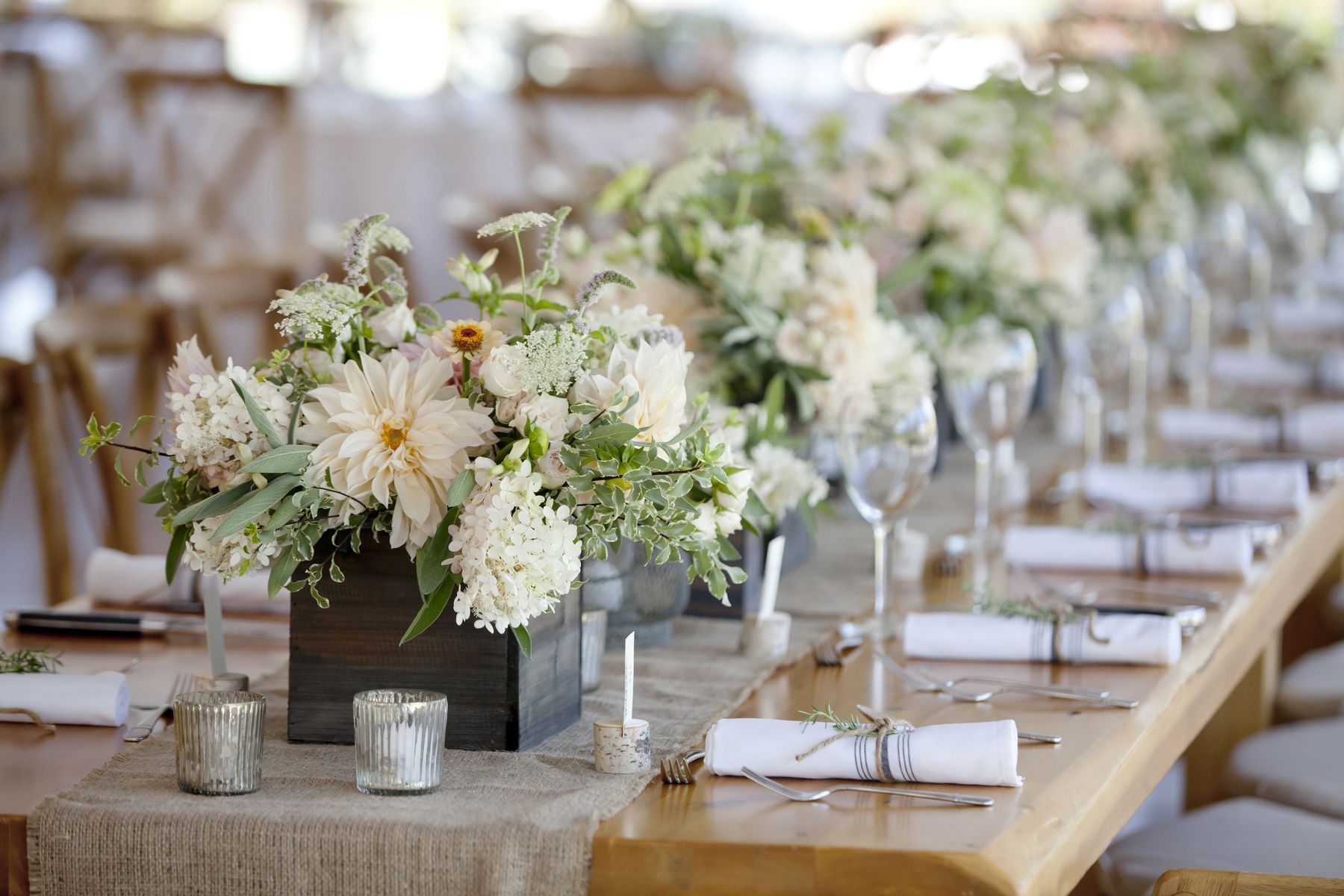 Weddings
There's an enchanting, intimate feeling about Stowe, Vermont – an extraordinary allure that our corner of New England adds to your most special day. Here, it's just as you imagined … the breathtaking backdrop of the Green Mountains. The perfect wedding dress. The simple joy of being surrounded by family and friends. You're in love. You're at Topnotch. Everything is right in the world.
Destination Wedding
At Topnotch Resort, surrounded by the tranquil beauty of the Green Mountains, revel in a place where the scenery is softer, the air cleaner and the memories of your unforgettable wedding day – or weekend, or week – will remain so incredibly bright. Where the staff treasure you like family and where everyone can find something to do when you're not saying I do. Here, your Vermont destination wedding becomes a very special celebration.
Honeymoons
Your honeymoon is more than a vacation, it's the start of your new life together. You may choose to explore or relax, or simply seek perfection with quiet romantic moments. Gazing at the stars. Dining by candlelight. Curling up by a fire. We know that what you do is less important than who you are with. And at Topnotch, where you are – is a captivating place your vision is delivered. This is Topnotch, and it's our pleasure.
Wedding Amenities & Services
Your choice. Our undivided attention. Planning a wedding at Topnotch Resort is a heavily personalized experience. From the moment you arrive at Topnotch, you will find yourself in the gentle care of our staff, all dedicated to creating an unforgettable experience for you and your guests. Our experienced Wedding Coordinators are here to guide you and make the planning process stress-free so that you can enjoy your wedding weekend.
Just a few of the services available for your wedding weekend…
•    Managing your guest rooming list, ensuring just the right room for a range of guests
•    Organizing event set-up and services
•    Customizing menus and providing catering services
•    Suggesting preferred vendors for flowers, music, photography and more
•    Securing appointments for spa and salon services
•    Assisting with in-room gift baskets
•    Assisting with centerpieces and room decor
•    Preparing wedding weather back-up plans
•    Shuttling the wedding party to outside venues for dinner or activities
•    Arranging for group activities for you and your guests to enjoy on property
•    Arranging for wedding gifts
•    Suggesting babysitting during wedding ceremony/reception
•    Setting up a special Wedding Turndown Service
•    Providing late-night in-room snacks for newlyweds to enjoy when they retire for the evening
•    Accommodating your dog's needs (Topnotch is dog-friendly!) and helping to include Fido as a part of your celebration