RESORT ACTIVITIES FOR THE WHOLE FAMILY
Do As Much - Or As Little - As You Like
STOWE RESORT ACTIVITIES
Enjoy the Diversity of On-Property Activities & Adventures
Begin your Stowe, Vermont adventure on our 120-acre wooded estate. At Topnotch Resort, the luxury of choice extends to our resort activities. Choose an invigorating trail ride, or a friendly game of shuffleboard. A spirited tennis match, or a book and nothing but time to read it. A spa day or a craft beer sampling. A pool-side chaise or a biking excursion down the Rec Path. Four seasons a year, there is quite simply, so much to do at our four-diamond New England resort, right on property. We welcome you to do as much – or as little – of it as you like.

RESORT ACTIVITIES FOR THE WHOLE FAMILY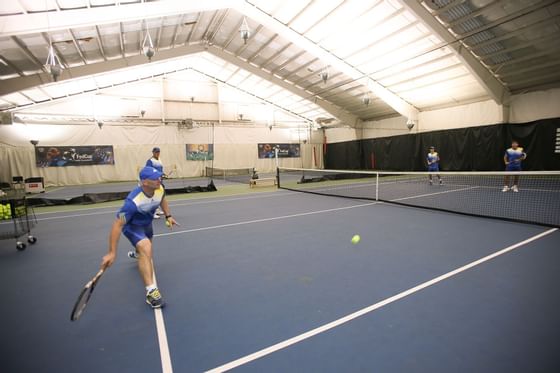 Topnotch Tennis Academy
Tennis and Pickleball lessons, court times and clinics for all ages.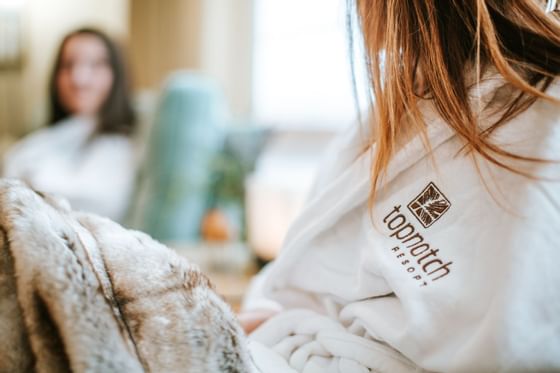 Topnotch Spa
Relax, rejuvenate and renew in the award-winning spa.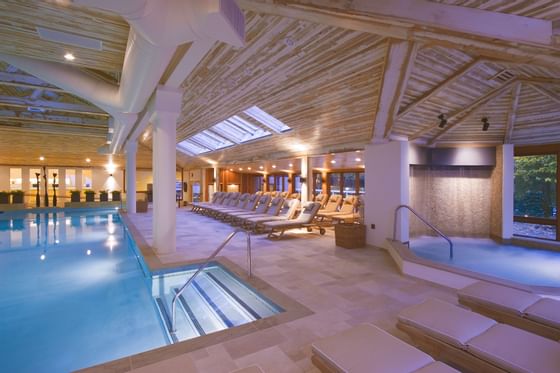 Topnotch Pools
Large indoor family pool open year-round, outdoor family pool and outdoor adult pool.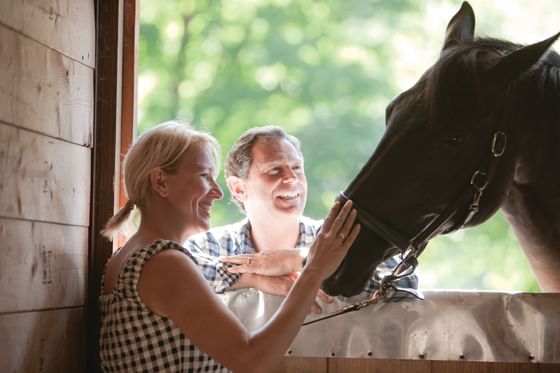 Equestrian Center
Vermont looks especially beautiful on horseback. The equestrian center located on the grounds of Topnotch Resort offers trail rides. Little ones love the corralled pony rides. Or take the entire family for a carriage ride, complements of our giant draft horses. When the snow flies, we offer sleigh rides through the Stowe, Vermont countryside, complete with warm blankets and jingle bells.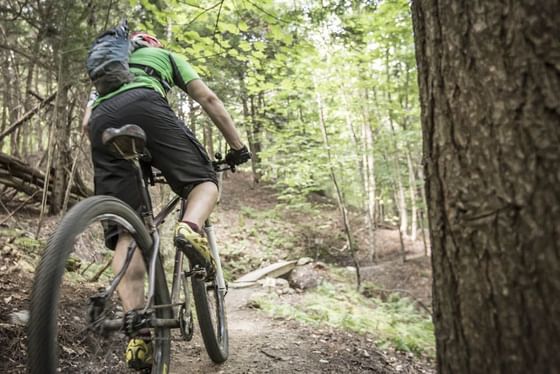 Mountain Ops
Your adventure starts at Mountain Ops Outdoor Gear. Here, we outfit for every season and help you make the most of our mountain culture. We've got rental equipment for any resort activity – including downhill and cross-country skiing, cycling, mountain biking, snowshoeing, in-line skating, and fly-fishing. Plus loads of tips, lessons and local intel.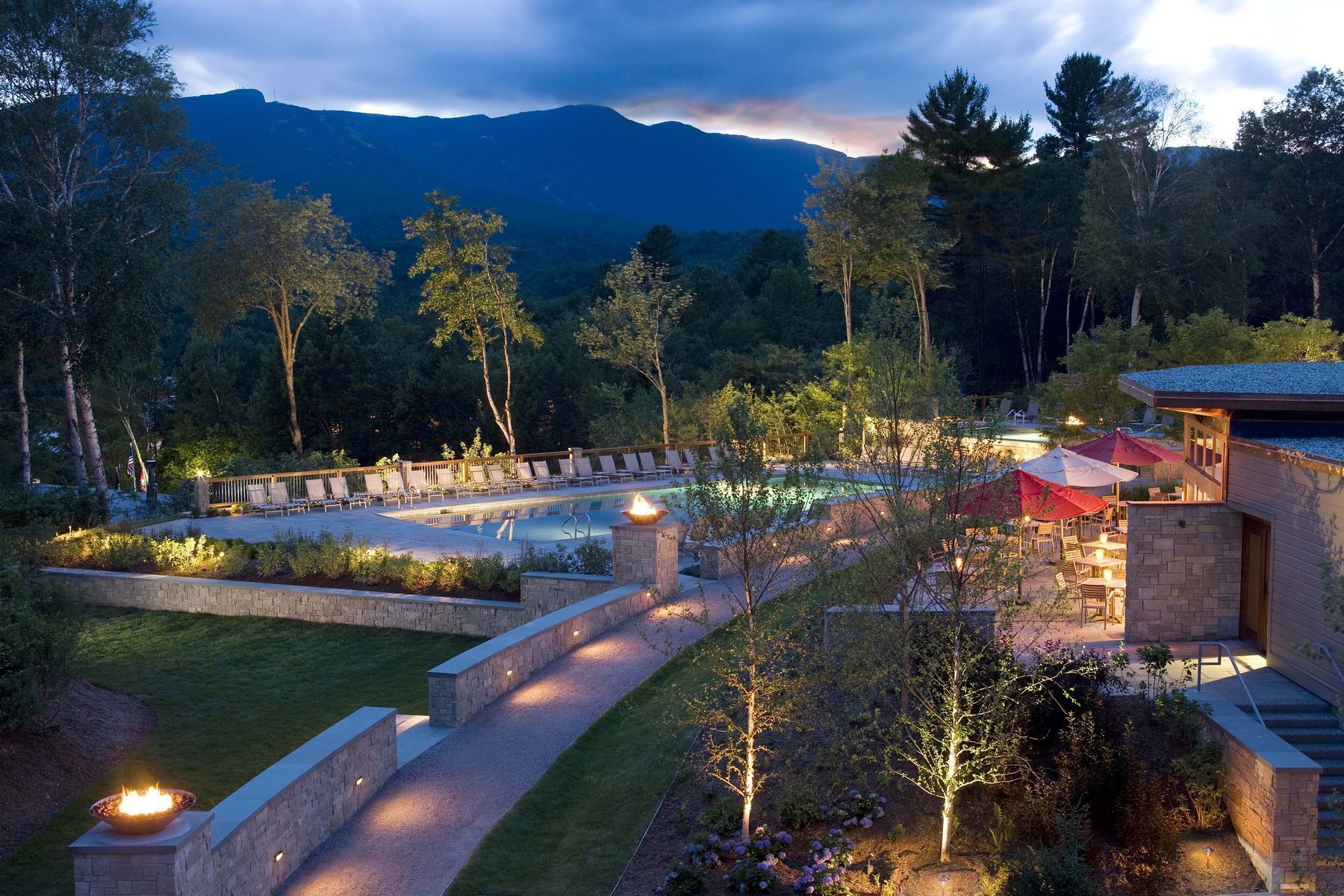 Kids In Play
You think a lot about your kids. We do, too. Which is why our resort has a variety of on-site family activities to appeal to everyone from an energetic four-year-old to a jaded teen. At Topnotch, you can relax and have a worry-free holiday, knowing we've got the essentials in hand – whether you need a shuttle to the slopes, arrangements for evening childcare, or stuff to do on a rainy day. Best of all, Stowe is a big playground, offering hundreds of acres of Vermont terrain to explore. There's so much for kids to do here that you'll never hear the words "I'm bored".
The Essentials
• Family-friendly rooms with a variety of room and bed options
• Pack & Plays and rollaways
• Outlet covers
• High-chairs and booster seats (for restaurant or in-room use)
• Childcare service recommendations
• Kids' menus, poolside dining, picnic lunches and room service
The Fun Stuff
• Junior Tennis Academy
• Spa Newbies Menu features salon services designed
especially for kids
• Indoor and outdoor family-friendly swimming pools
• 100+ acres of activities, including hiking, biking and horseback
riding
• Stowe's renowned recreation path begins at Topnotch (and links to
Stowe's extensive mountain biking trail network) with rentals available on property at Mountain Ops
• Ping-pong, board games, and a selection of lawn games, including
badminton and bocce.
• Seasonal Organized Activities for Kids and Teens