Topnotch Tennis Academy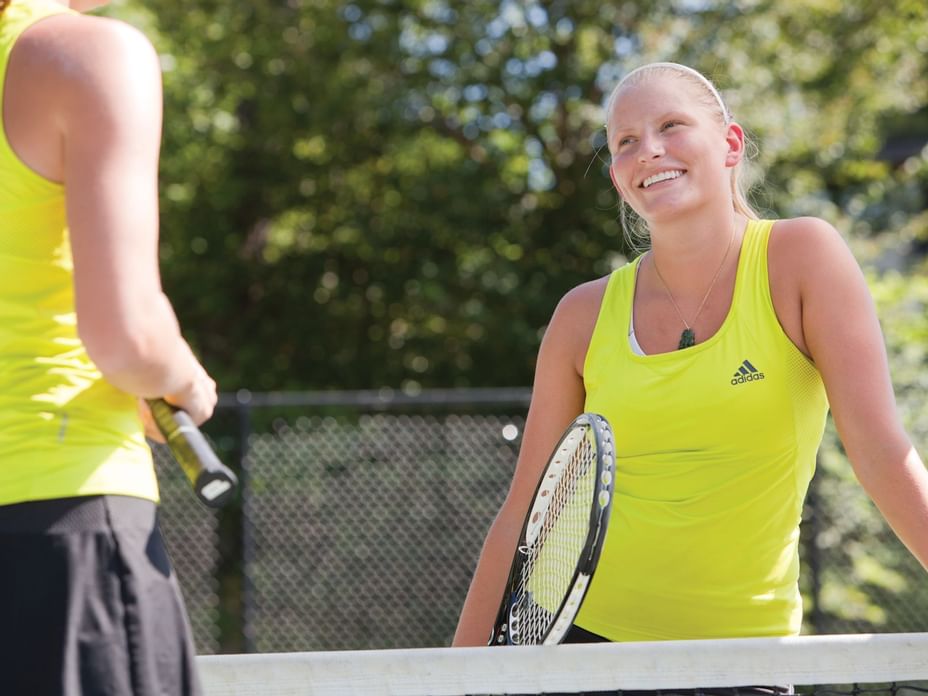 Enjoy the lodging of your choice along with one space per adult, per day in the Tennis Academy. The Topnotch Tennis Academy is lead by one of our accomplished staff pros and takes place from 9:30am-11:30am daily. Groups of 3-4 with similar ability level are instructed on our "play to win" tactics and focus on a specific aspect of the tennis game daily.
Monday: Ground Strokes, Tuesday: Net Game, Wednesday: Transition Game, Thursday: Foot Work, Friday: Net Game
Saturday: Ground Strokes, Sunday: Transition Game.
Please make sure to enter the correct occupancy to get accurate pricing. Enjoy the newly revitalized Indoor Tennis Center as well as our beautiful Har True playing surface!