Solar Eclipse at Topnotch Resort!
Experience the rare 2024 Solar Eclipse at the base of Mt. Mansfield!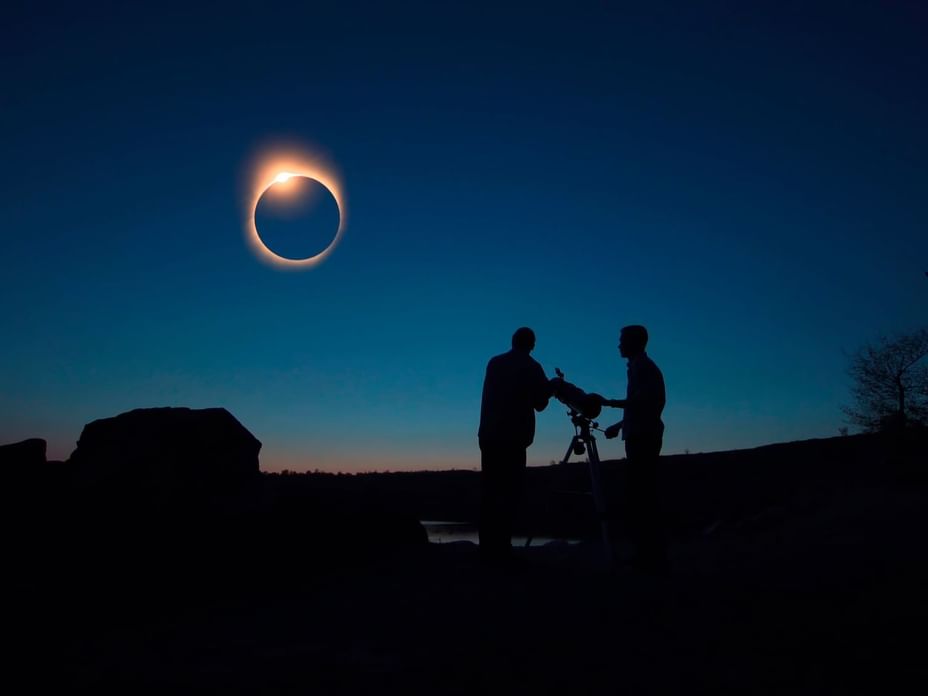 On April 8, 2024 a solar eclipse will leave a trail of darkness through a small part of America. Smiles are sure to shine as bright as the stars at 3:26pm EDT at Topnotch Resort when we experience a rare midday dark. We are right in the line of totality and excited to celebrate such a rare celestial event that won't occur again over Mt. Mansfield until 2381!
We are rapidly approaching this rare occurrence and people are already making their plans to experience it with us. Plans are underway for our viewing party and we'd love to have you here! Book early for a once-in-a-lifetime event!