Dry January - A Mocktail Recipe
Dry January - A Mocktail Recipe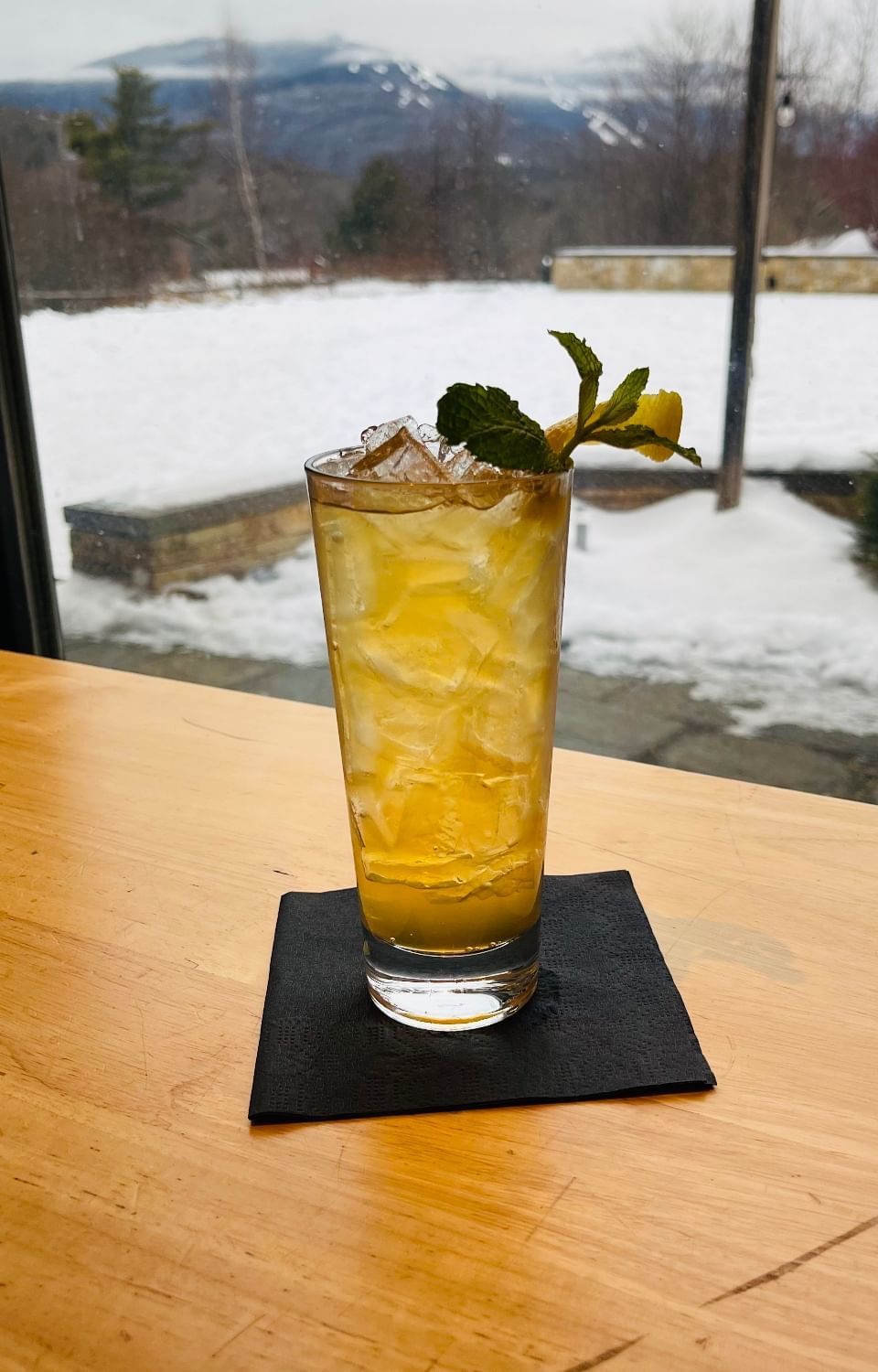 With the holiday season behind us, often times people find themselves feeling a bit worse for wear after indulging in a bit too much alcohol. To combat this, many have started participating in Dry January, a movement that encourages individuals to abstain from alcohol for the entire month.
For those who miss the ritual or social aspects of a cocktail, bartenders and mixologists have paid increasing attention to developing mocktail recipes - an alcohol free cocktail alternative. But no need to leave the house to get your tasty treat - Topnotch Resort's Associate Food & Beverage Director, Jayson Willett, shares a simple recipe to mix at home that highlights a signature taste of Vermont).
VT Maple Mule
1 ounce Vermont Maple syrup
1 ounce fresh squeezed lemon
3 ounce ginger beer

Combine ingredients into a tall glass with ice and stir for 30 to 40 seconds.
Garnish with a lemon twist and mint leave.
As we head into the last week of Dry January, some will reflect on the health benefits of their efforts. For those who would like to continue detox efforts, The Spa at Topnotch Resort has services and treatments to continue on a deeper level or, of course, The Roost for a crafted mocktail for year-round enjoyment.